30W USB C Charger Compatible with New MacBook Air 13 inch M1/2020/2019/2018, iPad Pro 12.9/11 inch, iPad Air 4, 48W Dual 2-Port with 30W USB-C Power Adapter
dual ports usb a port qc3.0 18w for iPhone Xiaomi Andorid smart phones in one usb wall charger is enough.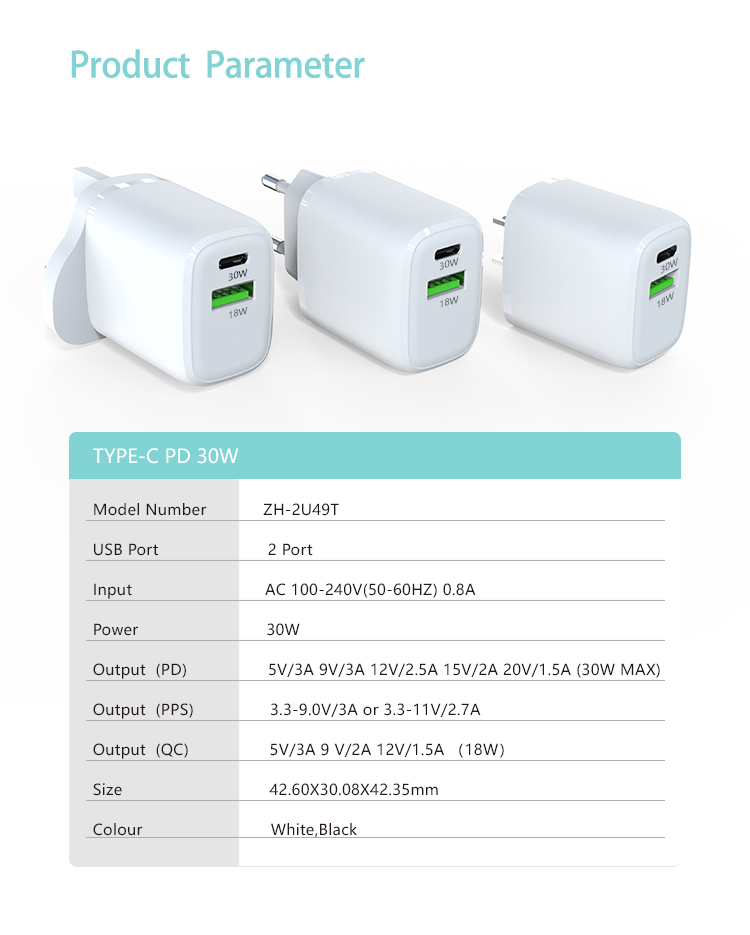 30w dual ports pps usb home charger for APPLE MACBOOK specification:
Input: AC 100-240V 50-60Hz 0.8A
Power:30W
Output (QC): 5V/3A 9V/2A 12V/1.5A (18W)
Output (PD): 5V/3A 9V/3A 12V/2.5A 15V/2A 20V/1.5A (30W)
PPS: 3.3-9.0V/3A or 3.3-11V/2.7A (30W)
Output PD+QC: 5V/3A (15W)
Size:42.28*42.6*30.08mm
Color: White/Black
Plug: EU/US/KR/UK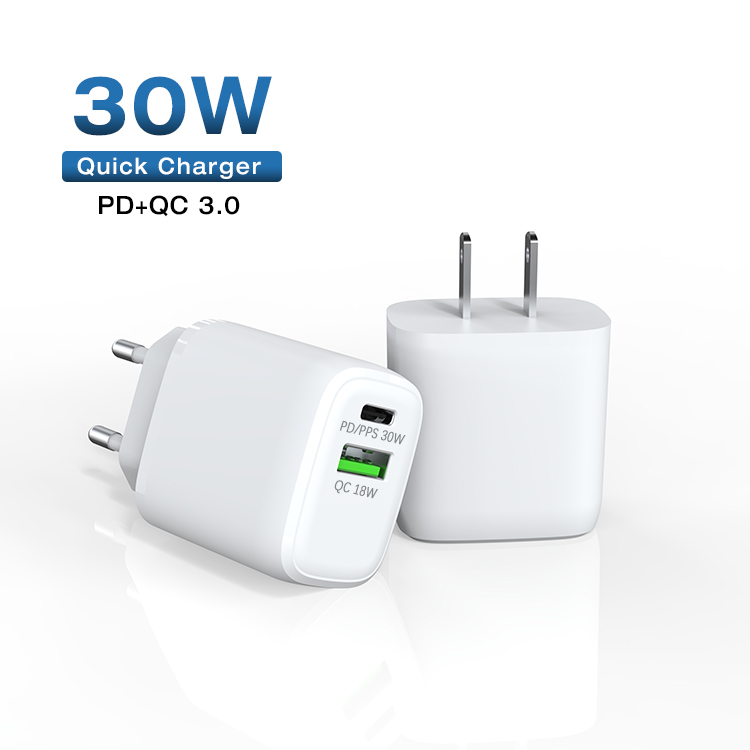 max power 30w usb dual ports pps usb c port 30w pps with qc3.0 18w in one charger eu plug and us plug white and black for option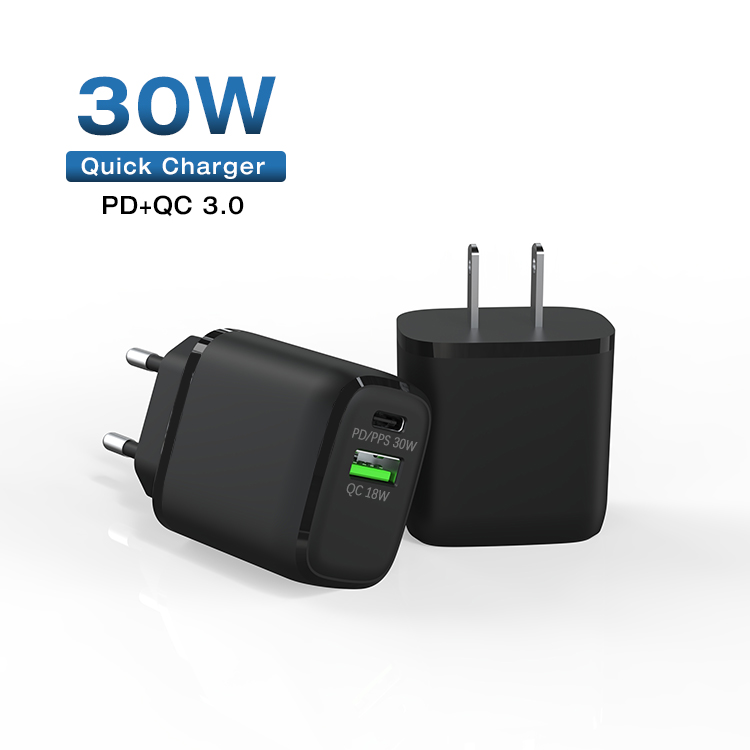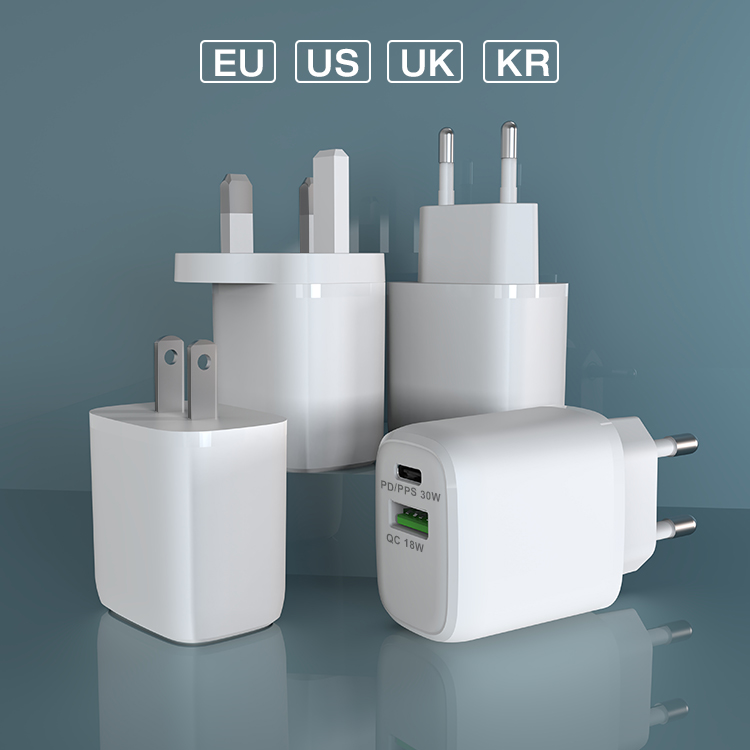 mini size pocket carry portable whatever home using or travel outside carry. us plug eu plug kr plug uk plug for many nation socket required match your customized and defferenct market selling requirements.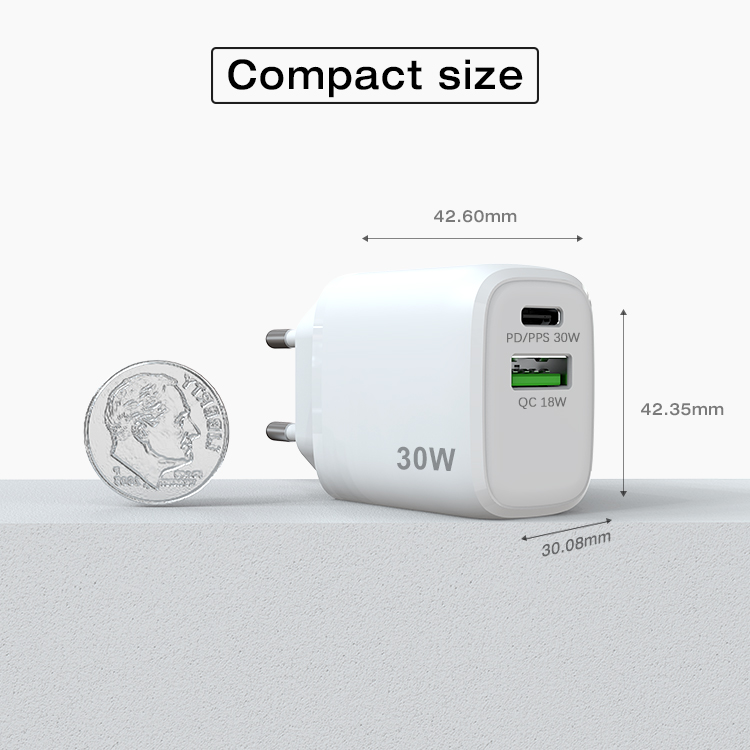 super mini size 42.28*42.6*30.08mm , lightl but good stronger enough for drop-protection. so cuitee...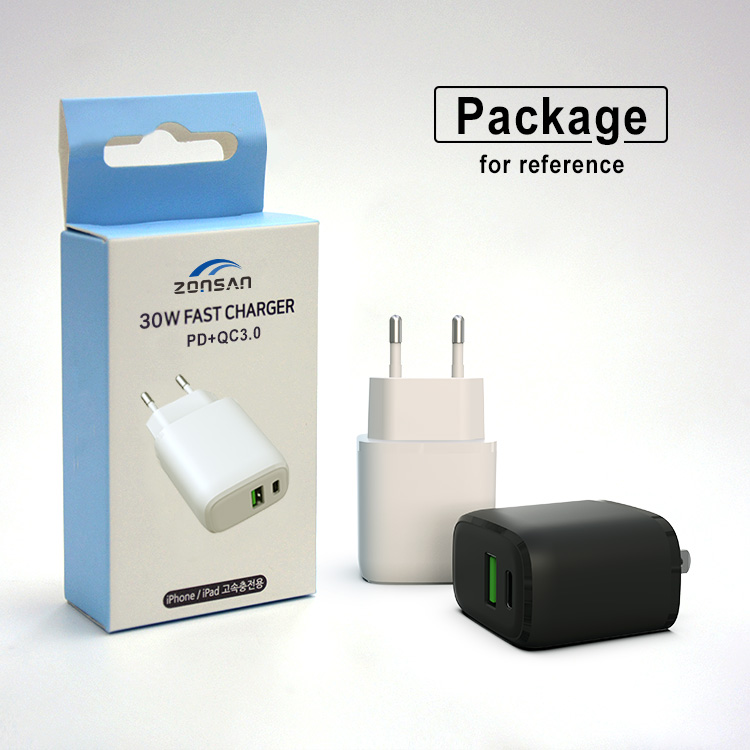 many kinds of package desige and classical color of black and white for option when you need customized .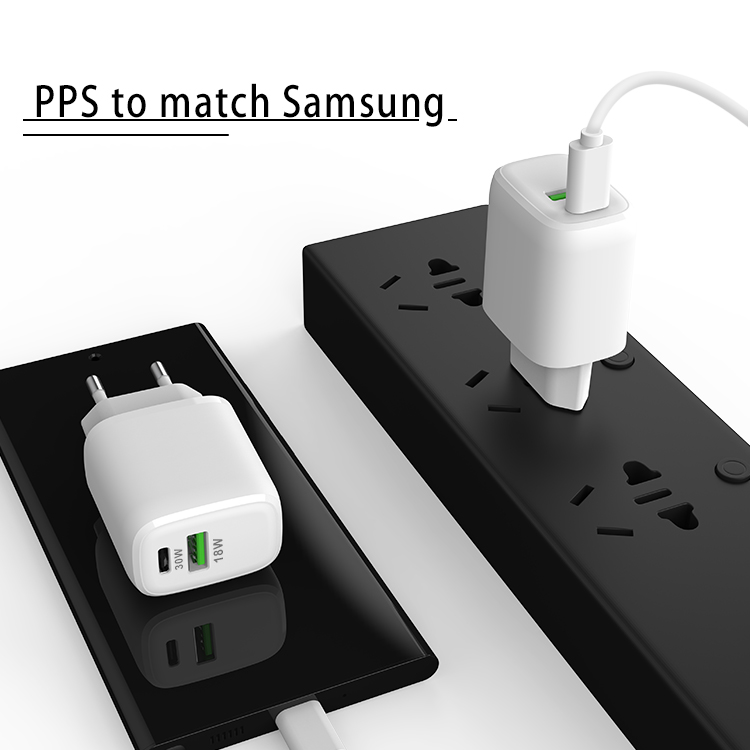 30W usb c phone charger support pps , widely support many devices.
Dual Port Total 48W: Equipped with 30W USB C + 18W QC, support fast charging 2 devices at the same time, aka wall outlet savers bring you convenient and tidy; just one adapter is enough compatible for laptop, tablet, cellphone, wireless charger, watch charger; make travel more simple.
Compatible Model: MacBook Air 13" and 12" inches produced from the start of 2015; Compatible with MacBook Air M1 (a2337), MacBook Air 13 inch 2020 / 2019 / 2018 (a1932, a2179), MacBook 12 inch 2017 / 2016 / 2015 (a1534).
Full Charge New Macbook Air 13 inch in Only 2 Hours: Perfect replacement for default 30W USB-C charger of Mac Book Air 13 inch and 12 inch, widely charge Macbook Pro 13 inch.
2X Faster iPad Pro Charger than 20W: Charge 2021 iPad Pro 12.9 inch at full speed, Up to 2× faster than with an original 20W charger; compatible with iPad Pro 12.9 / 11 inch, 2021 / 2020 / 2018, Gen 3 / 4, iPad Air 4th generation / 10.9 inch which is USB C port.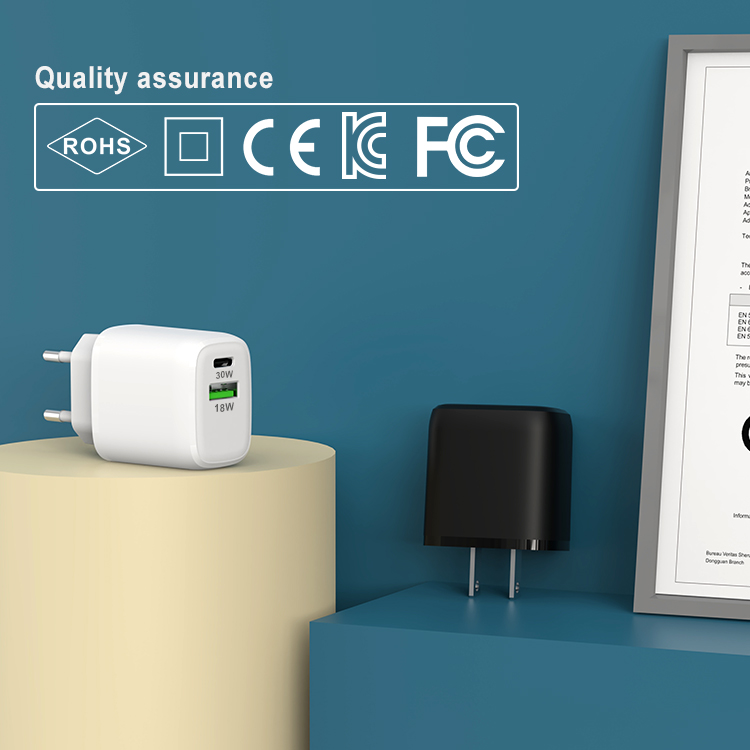 Twice charging speed than 18W USB C Charger.

Charging 2020 Pad Pro 12.9 as the example,

Charging 30 mins:

30W USB C Charger: 30%
18W USB C Charger: 15%

Charging 60 mins:

30W USB C Charger: 55%
18W USB C Charger: 38%

Universal Charger compatible with MacBook Air 13 inch 2020/2019 / 2018; iPad Pro 12.9/11inch, 2021/2021/2018, iPad Air 4 gen/10.9; Samsung Galaxy S21/S21+/S21 Ultra, S20/S20+/S20 Ultra.

Full charge Mac Book Air 13inch / iPad Pro in only 2 hours.
Full charge samsung s21 / s20 than 25w Charger.
Full faster charge than original USB-C charger.

Support fast charging 2 device at the same time:

Macbook + iphone
iPad + iphone
iphone + switch
iphone + iWatch/Airpod

Carry one USB C charger to meet all your laptop, tablet or cellphone charging need, make travel more simple.