Features:
2-Port USB Charger: 2-USB output with total current 5V/3.1A and input with 100-240V enables you to charge 2 devices simultaneously at high speed. It can really save your time
Guaranteed Safety: USB 2-Port Wall Charger with premium fireproof shell, 100% safe charging with over charging, over heating, and short circuit protection. Charging stops when battery is full. CE/FCC/RoHS certified
Portable Design: The Multi-Port USB Wall Charger allows charging at home or in the office via USB cable connection. Simply plug in the USB cable, and plug the adapter into the wall. Compact, lightweight, portable, stylish, easy to store, perfect for travel
Specifications:
Input: AC100-240V(50-60HZ) 0.5A
power: 15.5w
Output: 5V/3.1A
Size: L45.1*W44.7*H26mm
Weight:55g
Color: White, Black
certificate:SGS:CE/CB, BST:ROHS
Plug type: EU.US.UK,AU.IN,KR
1. Charge 2 devices at the same time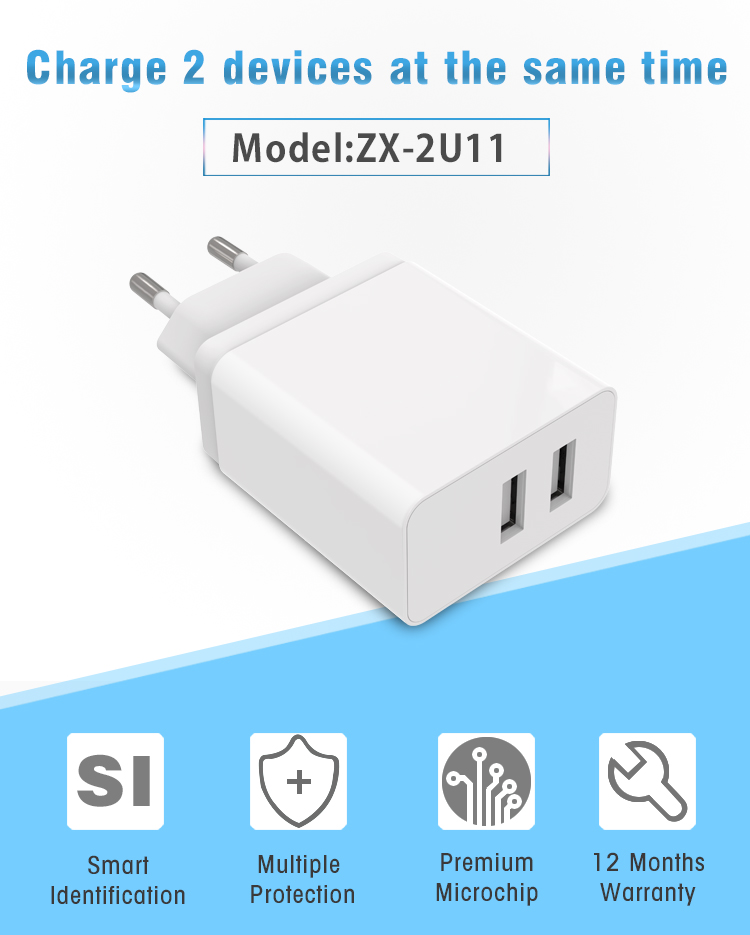 2. Excellent product parameters for better quality.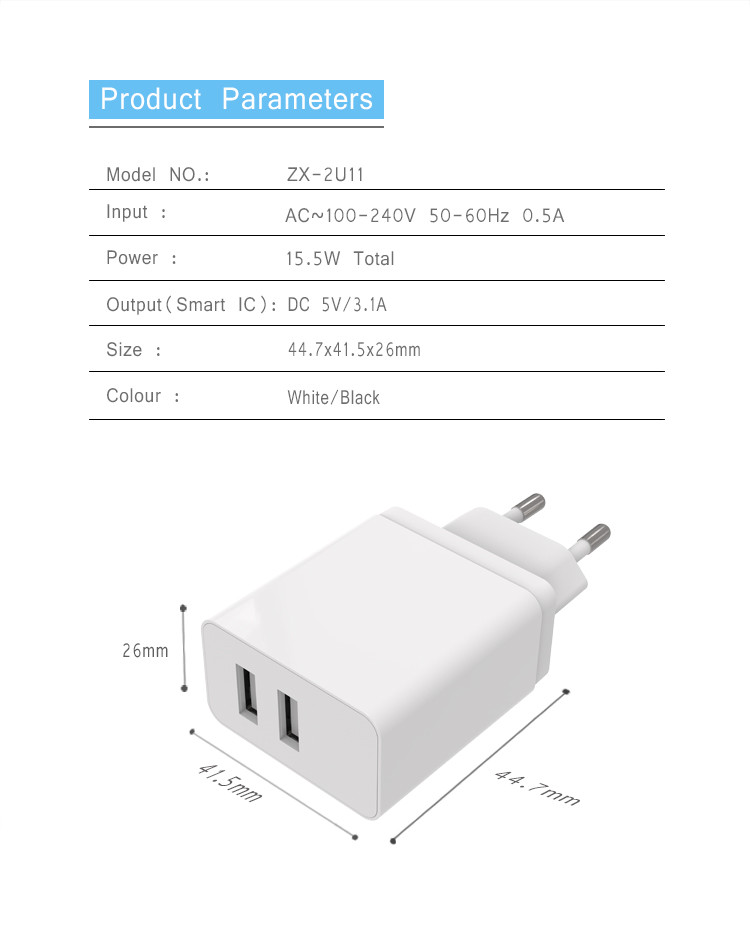 3.Smart identification to distribute exact current for your devices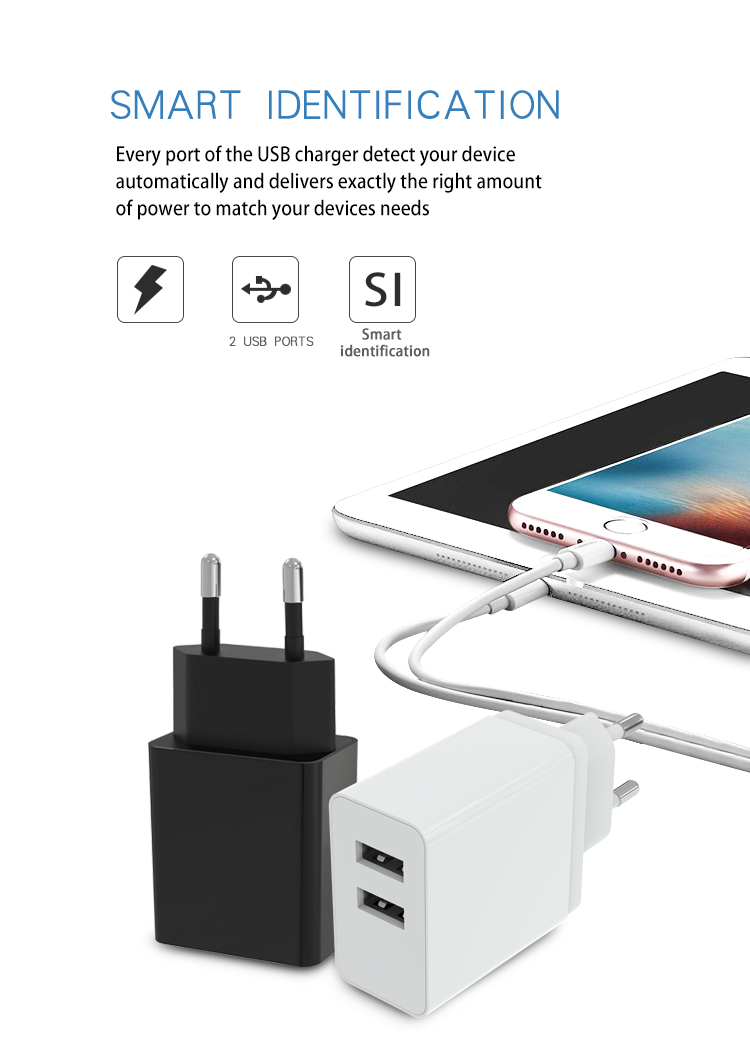 4. Fireproof case with PC V0 good quality materials for safety.
5. Premium components for better quality with CE/ROHS/ERP certificates
6. Smart current distribution for better charging