Features:
Simultaneous Charging: Zonsan Dual USB output with total current 2.4A/5V and input with 100-240V enables you to charge two mobile devices simultaneously at high speed, Maximum output 2.4A(Does not support Qualcomm Quick Charge).
Advanced Charging Technology: Zonsan USB charger adapter automatically recognizes any USB-enabled device and provides the fastest and safest charging speed.
Specifications:
Input: AC100-240V(50-60HZ)
power: 12w
Output: 5v 2.4A (Max) 0.5A
Size: L41.08*W41.04*H25.93mm
Weight:42g
Color: White, Black
certificate: ITS: CE/ROHS/CB/ERP
Plug type: EU.US.
1. Charge two devices together with smart identification
2. Excellent product parameters for
3. Advanced charging technology automatically detect your devices.
​​​​​​​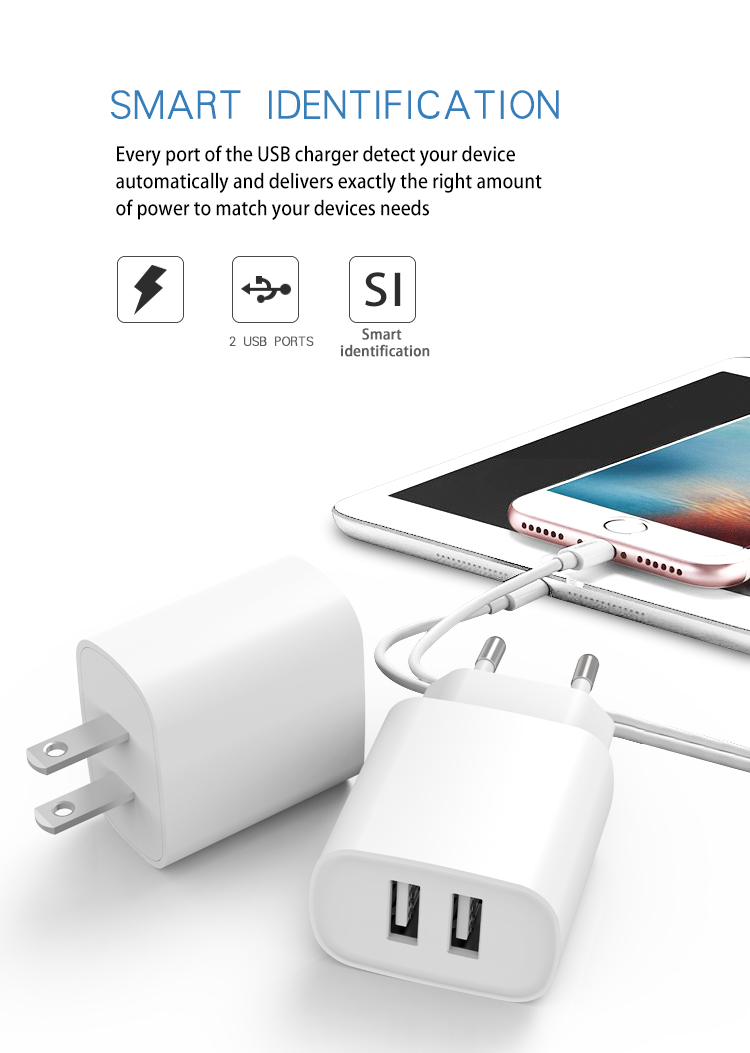 4. Advanced Safety with CE ROHS certificates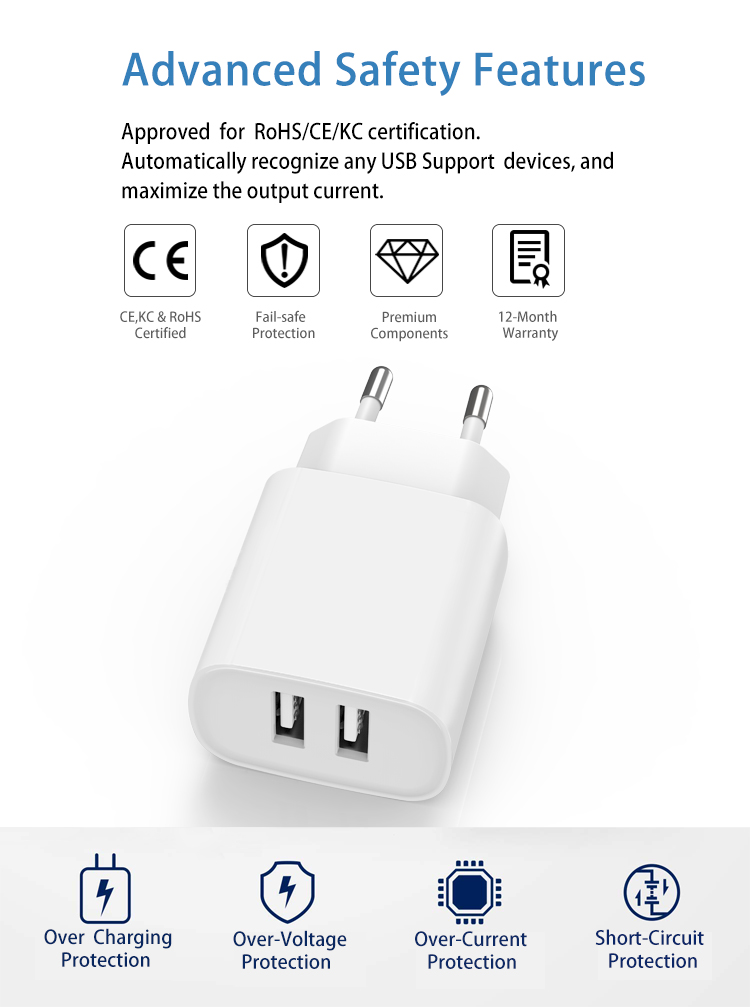 5. Black and white color for options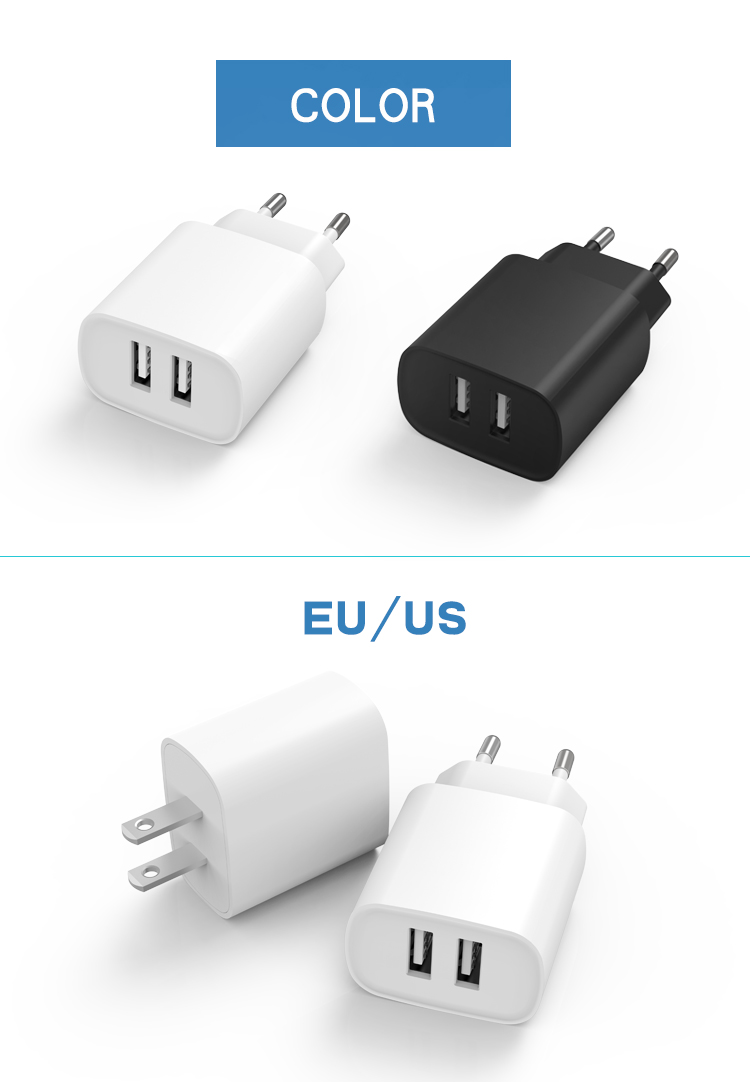 6. 12W max smart current allocation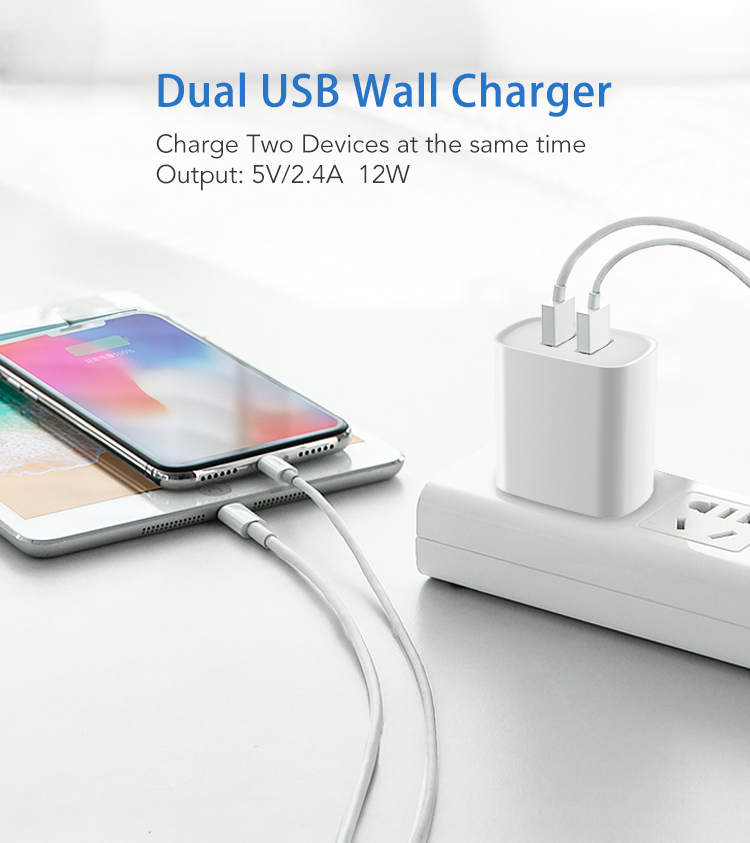 7. Universal compatibility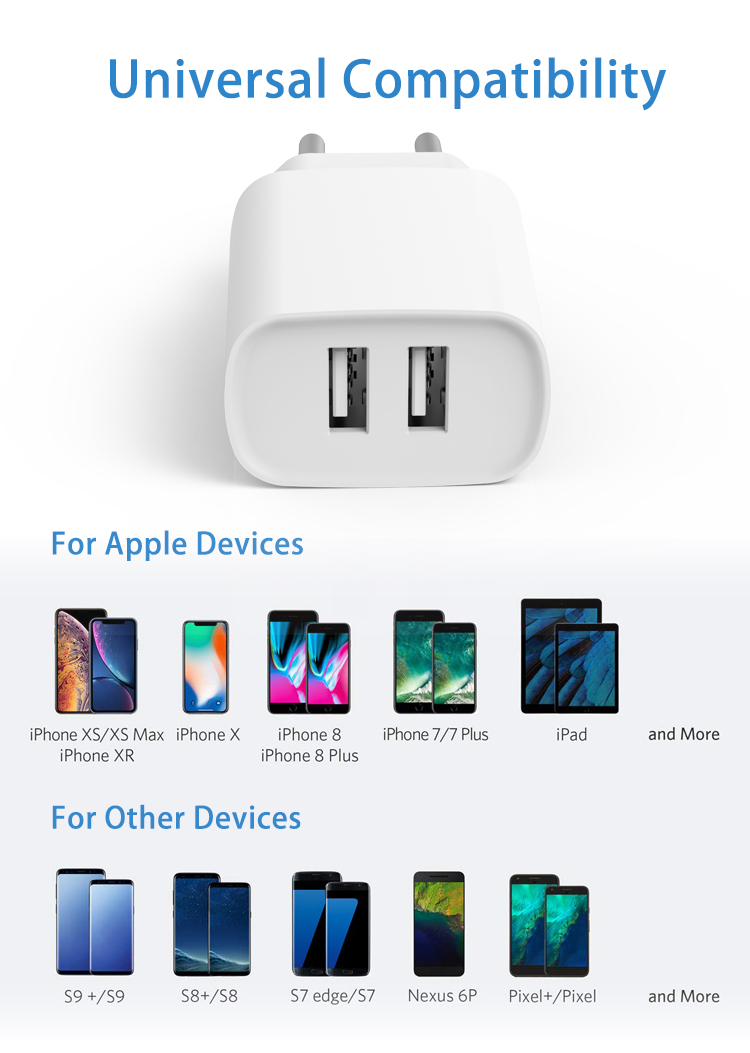 8. Full speed charging with power IQ and voltage boost.